Glass Hearts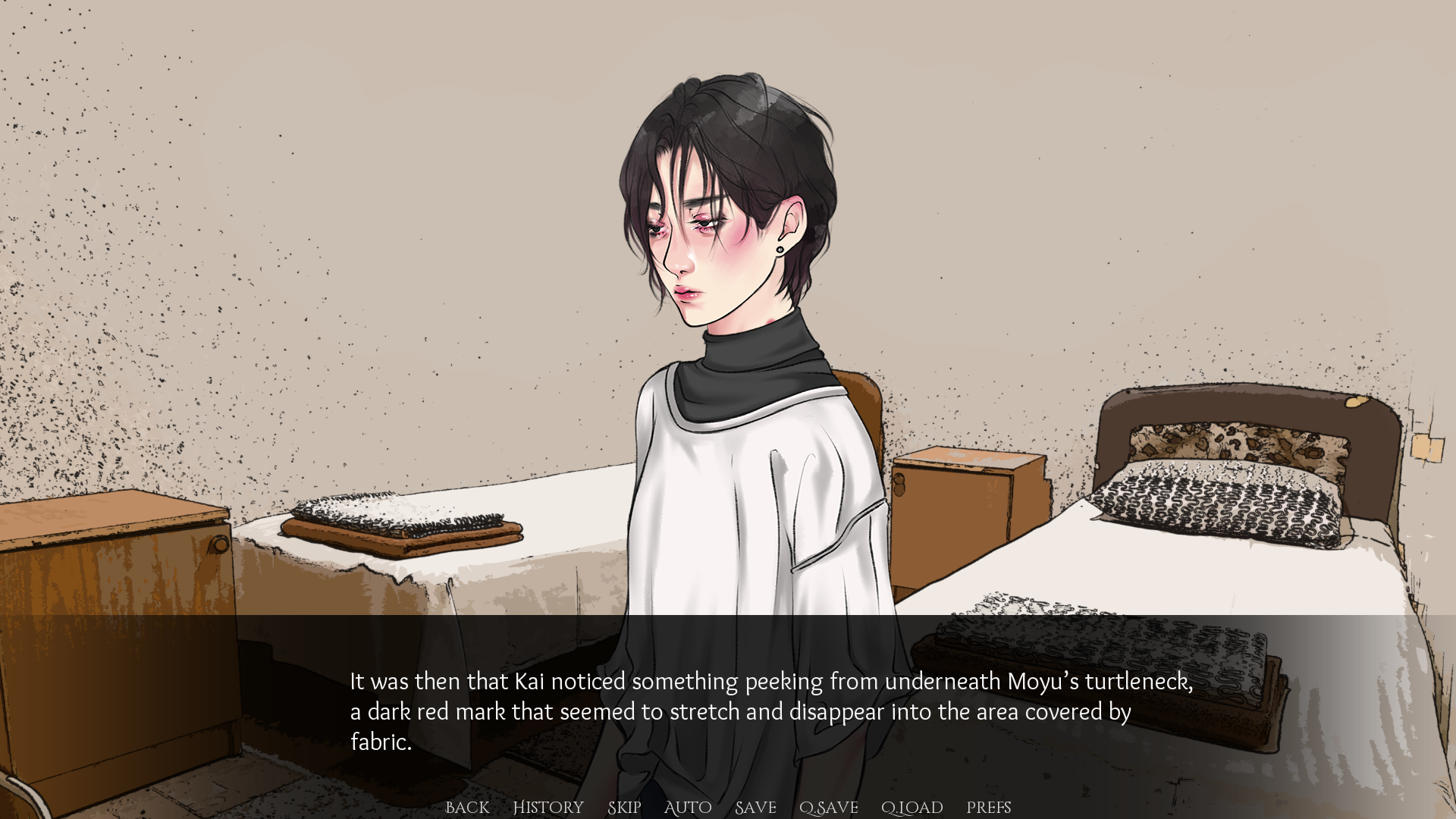 Good to see you in 2022!
I'm excited to share a big, chunky update with all of you folks. No less than 10,000 words that introduce Moyu's route are now available! In addition to that all other main characters make an appearance with something unique. We're working on finishing Moyu's route first and then we'll move to others.
Thank you for your warm encouragements and positive vibes and stay tuned for more :)
New:
- 10,000 words added to Moyu's route
- New CG!
- Two new BGM tracks
- Minor graphics and text fixes
- Moyu got an extra turtleneck to wear
- Extra sprite details and marks
Files
Glass Hearts - Windows and Linux
477 MB
4 days ago
Glass Hearts - macOS
460 MB
4 days ago