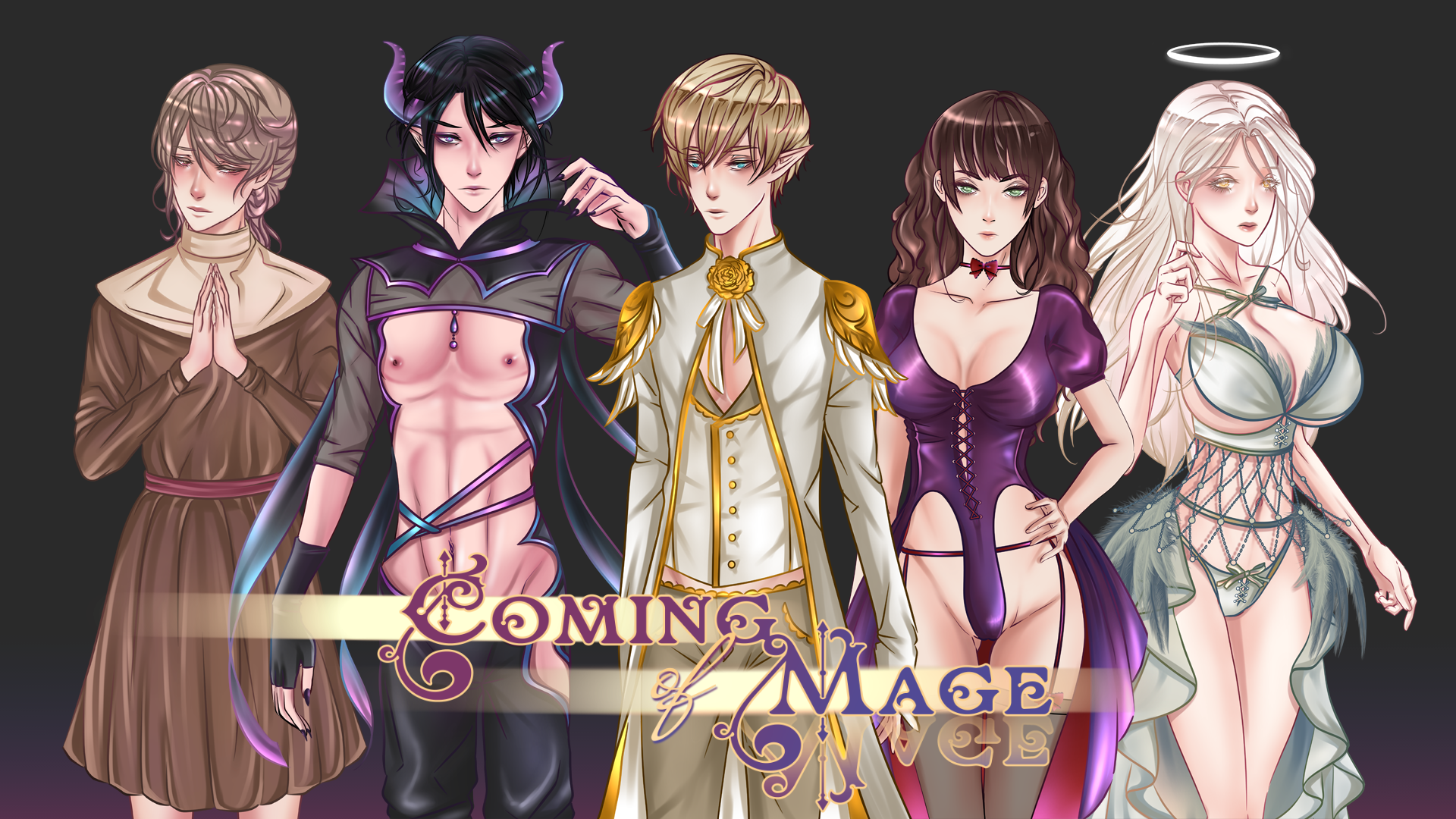 Coming of Mage
Bugfix Update 0.938
Glair here with a quick update.
It's been a while, hasn't it? I hope everyone is well. It's silly how naive were my earlier predictions that the worst of Covid would have passed after 4 weeks. Now I'm hoping it will end at all!
The project isn't dead, far from it. It's true that we were focusing our efforts on Mannequin Academy, our other BL game, but in the recent weeks I've been secretly preparing a big update for you guys and gals. We're talking two long ero scenes, one BL and one hetero, it's still a bit off though so probably next month. Some of it is already scripted into the game so if you enjoy hacking you could probably glitch these scenes right now.
The point I was going to make is that progress is being made and we will not leave Coming of Mage unfinished for sure.
This tiny update is inspired by and dedicated to MizuchiHizashi who mentioned a possible problem with the player getting stuck after getting Quillian Valerius mansion audience invitation. I was sure it worked when I tested it before release, but for my own sanity I replayed the game on both routes and now it definitely works! My apologies to anyone who was stuck there, as you were missing out on a (spoilers) boss fight that comes right after! So now you can get to the actual end of content without obstacles.
Phew I'm done for now, with my day job combined I clocked 15 hours of non-stop work today. Enough of this blogging.
fixes:
- Quillian Valerius mansion audience invitation entrance unlocked in all conceivable cases